HUGO VAN DER MOLEN'S
Scripophily site
a collection of historic bonds and shares
---
HUGO en / of Van der Molen
(update August 17th 2019)

Dr. Hugo H. van der Molen - Wederikweg 114 - 9753 AE Haren, The Netherlands
Tel: +31 (0)50 534 8795; email: [email protected]

en Facebook of Linkedin
---
See page on explanations, sales conditions, costs of shipping and on how to order and to pay.
You are here: home - scripophily - search by illustration - HUGO
---
Germany / Deutschland
Dr. Hugo Remmler AG, Berlin 1928, Aktie ueber 1000 Reichsmark, green/brown, Druck: Giesecke & Devrient, leipzig/Berlin, see picture, price: 45 Euro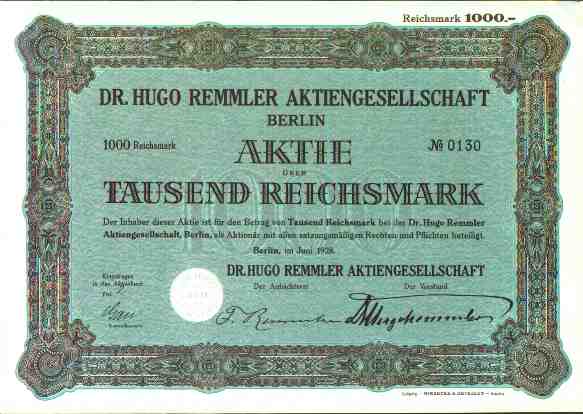 ---
Hugo Oppenheim & Sohn Nachf., Berliner privatbank A.G., Aktie 1000 Mark, Berlin, Dezember 1964, blue border on blue / beige field, Druck Giesche & Devrient, Muenchen, Stamped down to 600 DM in 1965, see picture, UNC, separate coupon sheet, price: 45 Euro.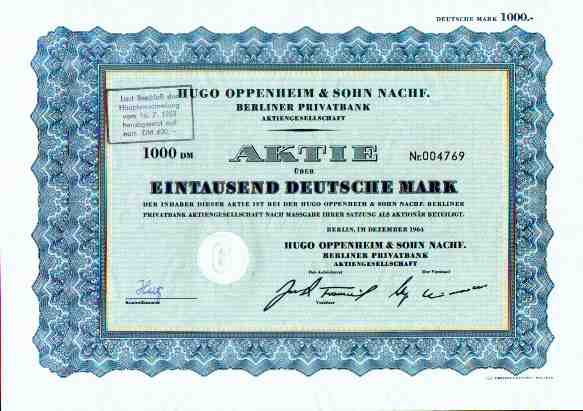 ---
USA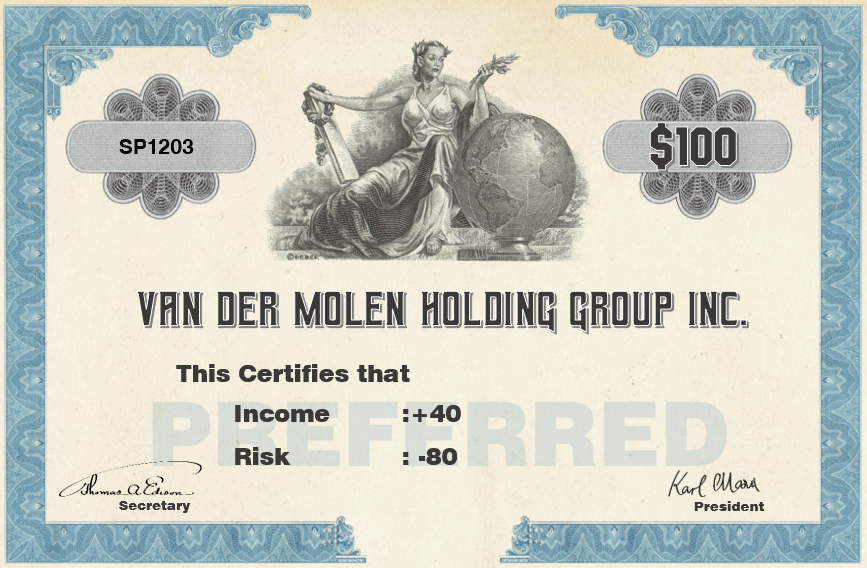 Speelkaart bij het spel Economy, ontworpen door Jorge Arango Velasco in het kader van een master degree in Gamification.

---
You are here: home - scripophily - search by illustration - HUGO
---