---
HUGO VAN DER MOLEN'S
Scripophily site
a collection of historic bonds and shares
---
Female beauty: graceful women, Germany
(update March 23rd 2007)

Dr. Hugo H. van der Molen - Wederikweg 114 - 9753 AE Haren, The Netherlands
Tel: +31 (0)50 534 8795; Fax: +31 (0)50 534 0852; email: [email protected]
---
See page on explanations, sales conditions, costs of shipping and on how to order.
---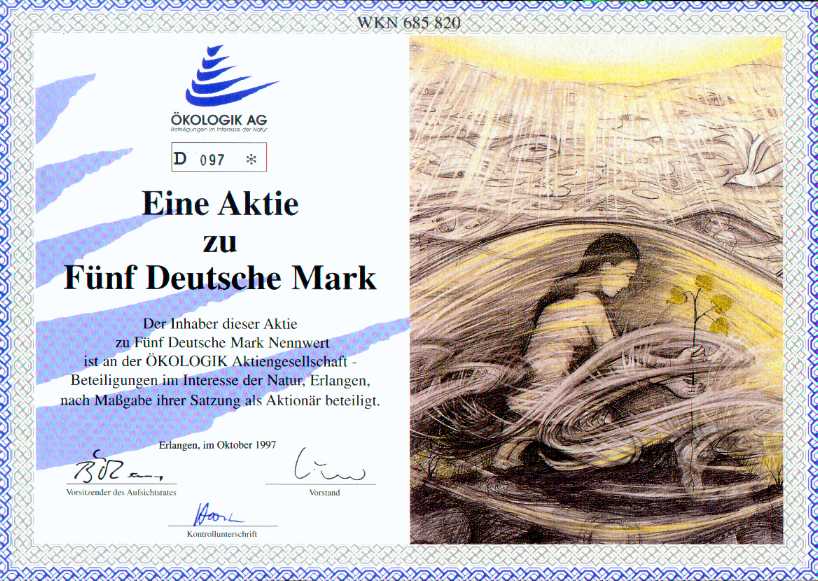 Ökologik A.G.,
Beteiligungen im Interesse de Natur, Erlangen, Dec.1997, Aktie zu 5 DM, with valid coupon sheet, price: 43 Euro
Beautiful 13 cm by 18 cm painting of a graceful young woman planting a tree under a radiant sun: see picture.
---
.