Women's magazines
Femmes d'Aujourd'hui S.A. / Het Rijk der Vrouw N.V.
Ixelles, Belgium, 1954, part social au porteur, green / red, price: 11 Euro. Although withouit vignette this is a beautiful stock. See picture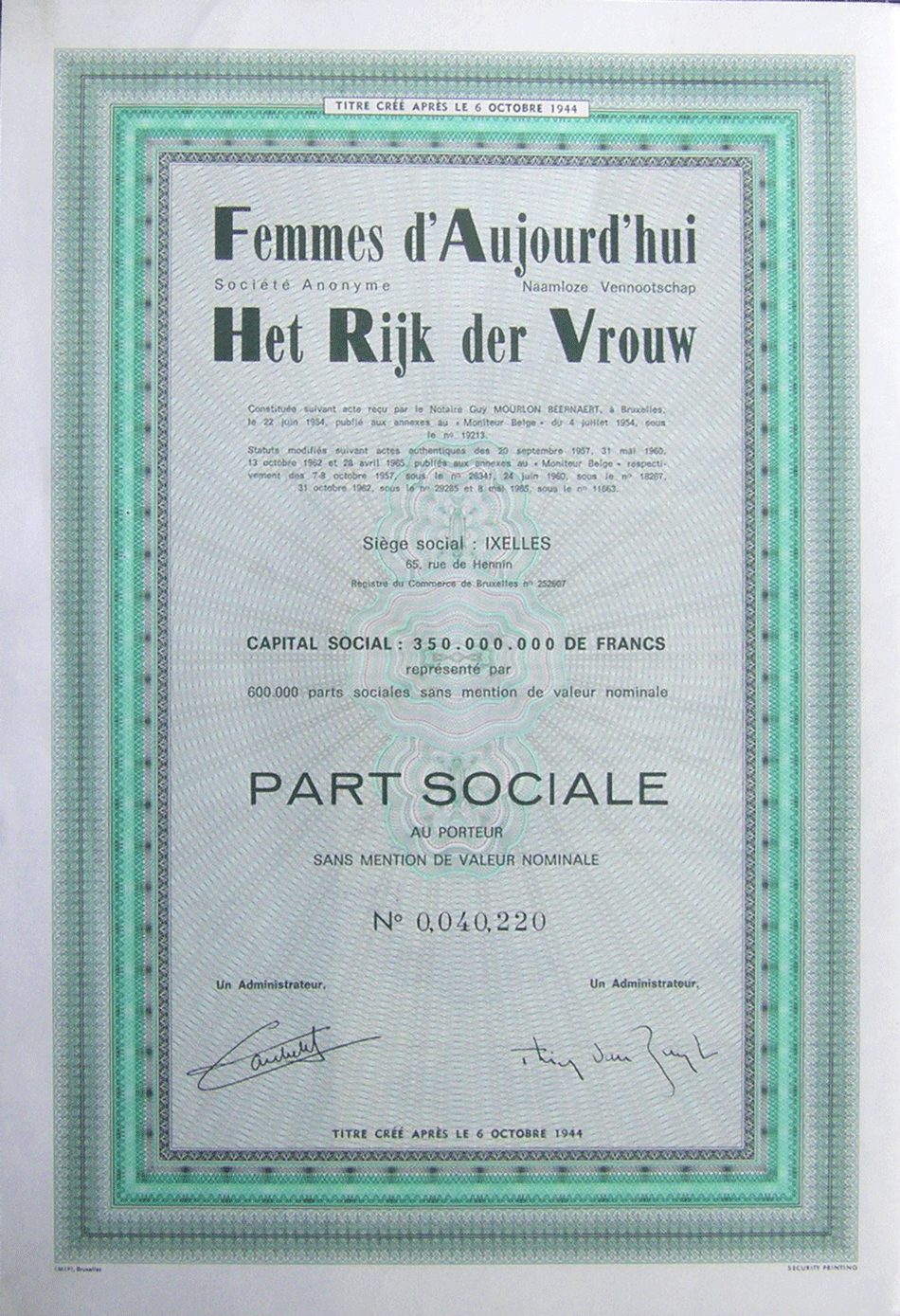 ---
---
Magzines for men
Playboy Enterprises, Inc.;
Beautifully engraved certificate, printed by the American Banknote Company with a vignette of the nude Miss February 1971, Willy Rey and the Playboy bunny logo. This item has the printed signature of the Company's Chairman of the Board, Hugh Hefner. This certificate for 1 share was issued in 1976 to Hendrik Ory, Standaardmolen64 in Amsterdam. Condition EF, unfolded, price € 300. Order now !
The stock proved too popular for the company's good: so many people purchased one share and took delivery of the certificate that Playboy was spending a fortune sending out annual reports and dividend checks. They issued a more modest new certificate and did a reverse split to call all stocks back in (for two old Playboy shares you were given one new Playboy share; otherwise you got cashed out) . If you didn't send the stock, you lost your shares. The old piece of paper is still worth a lot more than the current live stock.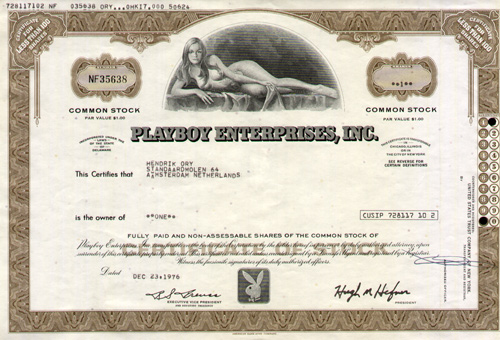 click on pictures for enlargements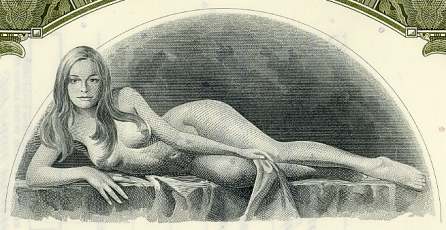 click here for the Playboy centerfold of February 1971, depicting the nude Willy Rey. Comparison with the stock shows that, although this original centerfold is depicted on the stock, Willy Rey has been given more and longer hair on the stock, thus revealing less.